Behind the Scenes at RWA, by Jennie Lucas
by Jennie Lucas, author of To Love, Honor and Betray (Harlequin Presents, September 2012)
Hi, everyone. I really loved all the pictures that Amy posted from the Romance Writers of America conference in Anaheim last month, but a few things were missing. Here are a few photos I took with my phone – behind the scenes!
1. The Anaheim Marriott pool, taken from the balcony of the room I shared with Maisey Yates (awesome roomie who brought candy & coffee!).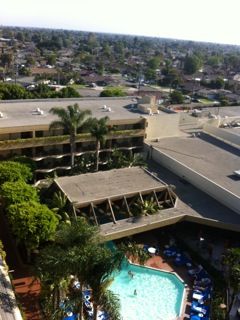 2. A group of Harlequin Mills & Boon writers and editors visited Disneyland, led by intrepid Harlequin Historical author Michelle Willingham. Here"s editor (and Disney virgin!!) Lucy Gilmour while on the so-cheesy-it"s-secretly-awesome "It"s a Small World" ride.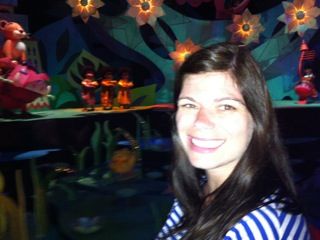 3. At Sandra Marton"s annual wine and pizza party! From left: Michelle Willingham, and Presents writers Janette Kenny and Kimberly Lang.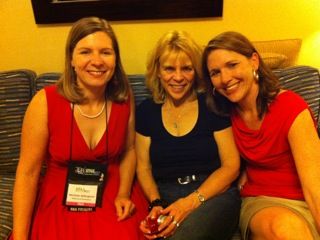 4. Jane Porter"s elegant champagne tea!! As if last October"s high tea at the London Savoy wasn"t enough, this year she took us all to the five-star Resort at Pelican Hill, on the California coast in Newport Beach. Check out the ocean view!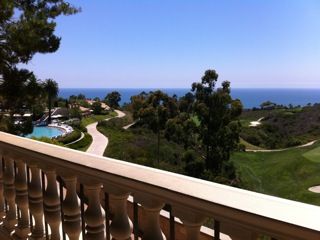 5. Tea sandwiches and champagne, and from left: Carol Marinelli, Heidi Rice and Maisey Yates.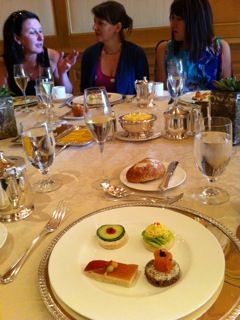 6. After Jane"s lovely tea, we all took a walk around the terraces of the resort, feeling the cool breezes off the ocean. From left: Abby Green, Sharon Kendrick and Trish Morey.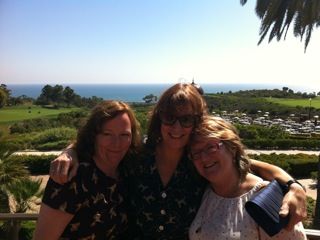 7. Couldn"t resist taking a picture of the Ferraris, Mercedes, Porsches and BMWs parked in front of the Pelican Hill. Whoa! Where are the heroes who drive those cars…?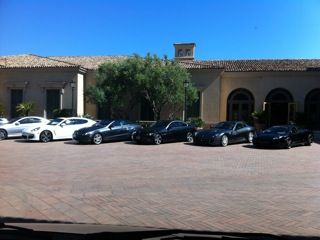 8. Later that night, back at the hotel, we all raised a glass of champagne at an event hosted by Susan Stephens, in memory of beloved Presents star Penny Jordan, who sadly died last December. Memories of her were on every table. We miss you Penny. And we"ll never forget.
9.  En route to the Harlequin party two days later. You"ve heard of a shoe-in…but have you ever heard of a shoe-OFF? The competition between my hot pink heels and Lynn Raye Harris"s sparklers. (But I"m afraid Lynn might have won this one… grr…)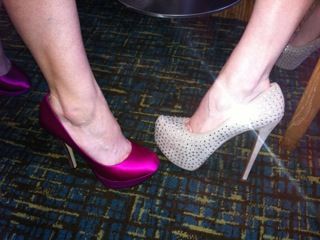 10. Treats at the Harlequin party. (Not pictured: the tequila shots I did with I Heart Presents" Amy Wilkins.)
Thanks for the party! I love you Harlequin!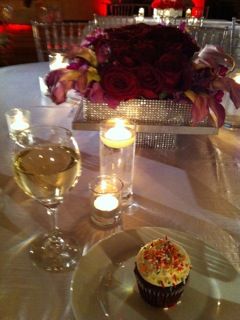 11. With Janette Kenny at the Harlequin party before the dancing started. (I look like a giant – not my fault! It"s the 6-inch shoes I swear!)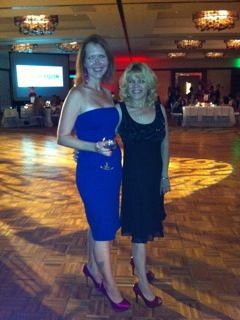 12. At dinner before the RITAs gala: Lynn Raye Harris and Sandra Marton.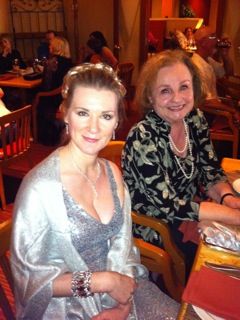 13. At the RITAs dessert celebration (far right: Carole Mortimer), a mere hour or two before we all rushed to our feet screaming and clapping, when gorgeous, wildly talented Sarah Morgan won Presents" first RITA ever- and then she brought the house down with her pithy, hilarious remarks to an audience of over two thousand people! (We"re so
proud of you Sarah!!)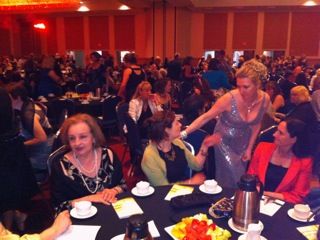 Thanks for another great RWA conference everyone. Was so lovely to see you all again!
Feel tragically sad I"ll be missing the AMBA luncheon, to be held in London in a few weeks. Please someone, post pictures so I can live vicariously!
Jennie
P.S. My book To Love, Honor and Betray is out this week. In the story, an arrogant Spanish tycoon finds out his ex-secretary is nine months" pregnant with his baby – just hours before she"s set to wed someone else! Check it out!