There's Just Something about a Presents Sheikh, by Sandra Marton
by Sandra Marton, author of Sheikh Without A Heart (Harlequin Presents, April 2012)
There's just something incredibly sexy about a Presents sheikh.
Maybe it's the power he holds. Or maybe it's the setting. Hot desert sands. Star-filled nights. Palaces. Jewels. Luxury enough to make any woman sigh with pleasure.
On the other hand, my current book, Sheikh Without A Heart, opens in a drab apartment in Las Vegas. There's luxury in my sheikh's life—Karim arrives in Vegas on his private jet—
But there's none in the life of my heroine.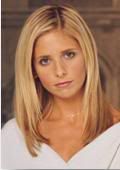 Rachel works at a casino, serving drinks to high rollers. She looks like every man's fantasy until she comes home at the end of her shift and changes back into an everyday woman with a baby to care for.
When Karim first sees her, he's horrified to think she's the mother of his dead brother's child…  and stunned by how badly he wants her.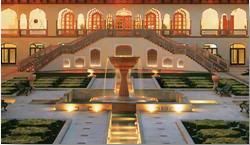 That only toughens his resolve to take the baby from her.  He doesn't approve of the woman he thinks she is or the life he believes she's living. He's certainly not going to permit her to raise his nephew, a prince of Alcantar. The child belongs with him, at his palace in Alcantar.
But you know what they say about the best-made plans…
Against all odds, Rachel and Karim fall deeply in love.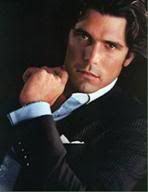 Karim is indescribably happy. He's never known a woman like Rachel. She's not the deceitful woman he believed her to be. She's good and honest, and honesty is everything to a man whose life is all about duty and honor.
Rachel's never been so happy, but that happiness is tainted by the awful knowledge that she's been lying to Karim. The baby is her sister's, not hers. She has no legal rights to the child.
Should she risk everything and tell Karim the truth? She knows that she must, but when? And how will a man who values honor over everything react when he learns the woman he adores has lied to him?
Those are some of things I considered as I wrote Sheikh Without A Heart. Are lies ever justified? Are there times principles should be set aside? I'd love to hear your thoughts, and to have you join me on a journey of passionate discovery in the pages of my April Presents.