My First Time by Pippa Roscoe
Pippa Hearts Presents: The journey of one (relatively) young, single girl's romance with Harlequin Presents!
by Harlequin Presents Editorial Assistant Pippa Roscoe
My First Time
(Ladies take your minds out of the gutter – this is about my first Presents!!)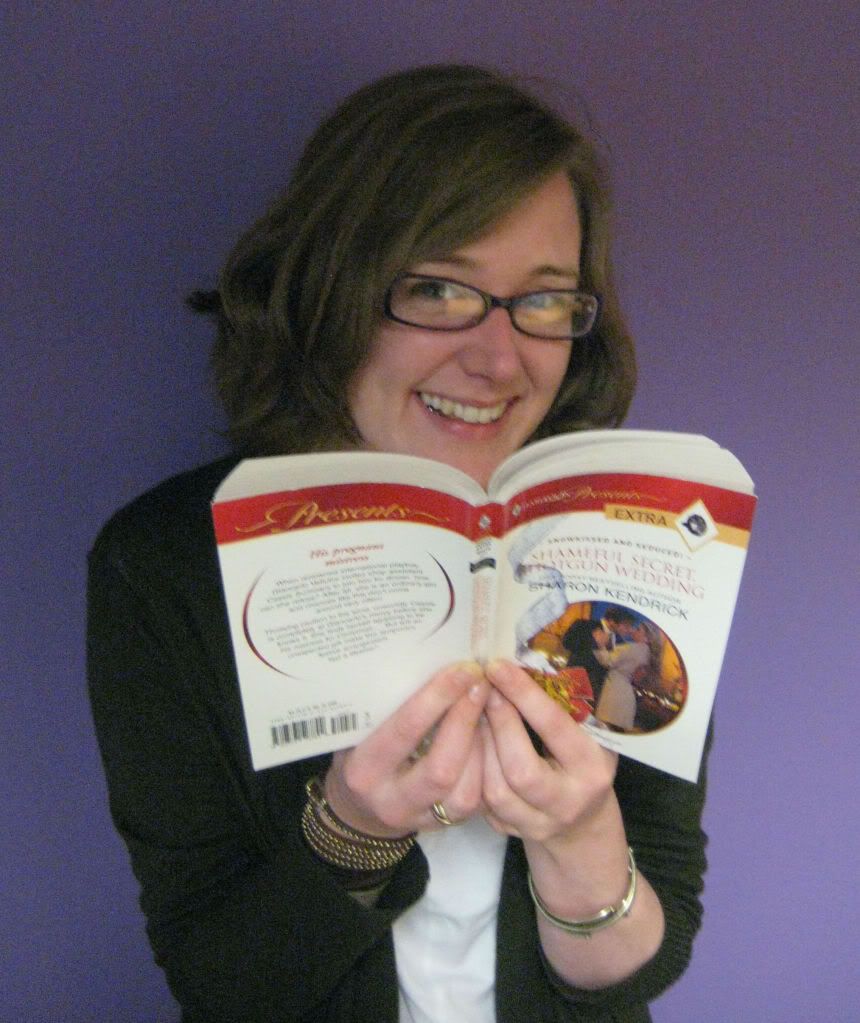 So there I was last night, spreading a little of the Presents love and sparkle to a friend over a (single – honest!) gin and tonic, whilst we shared our experiences of Harlequin romances. And my friend went on to explain, in a slight whisper and only because of the strange man sitting on the other side of us, that when she was at University with her friends, at the end of their exams each year, they would all go out and buy a Presents and share them around once they have finished with them. I LOVE this idea. Yes, I have, in the past, leant one to a friend on the strict instruction – on pain of death! – that she will return my much loved Presents. But never have I developed a reading circle of Presents readers!
Then the conversation turned from just how great Presents is, to 'our first Presents'. It's always interested me because so many people have such vastly different experiences. As I said in my first blog, I came to Presents via a fairly long and circuitous route from Jilly Cooper to Tami Hoag, onto Lisa Gardener, back to romance and onto Presents.
Now I am somewhat ashamed to say that I cannot actually remember my first Presents. It was wholly consumed in sudden euphoria of finally finding that one genre that made so ecstatically happy – it ticked all of the boxes I wanted; that heart wrenching emotional roller-coaster ride, the overwhelming passion, and of course the happy every after. So it's safe to say 'my first time' was swept up in a maelstrom of overall impression of about 8 Presents novels in one weekend!
Where as my friend was able to recount the name of the heroine, the Sheikh hero – the title, and even the plot of the whole story. And it was funny – as I watched her recount this story, her face lit up and she became emotionally expressive, and it wasn't just the story she was remembering but all those feelings and that same joy that took her back to another time and place. And I felt it too, it was as if here was a shared memory of a story that took us outside of ourselves for just a brief while, but took us somewhere fantastic!
So, ladies, I'm curious – what was your 'first time' like? How did you come to Presents?