Lucy Ellis on Fairy Tales, Presents Tropes and Her Debut Book
by Lucy Ellis, author of Innocent in the Ivory Tower (Harlequin Presents, April 2012)
Innocent In The Ivory Tower is my debut book for the Presents line and I was a happy camper when I learned the title because it encapsulates my favourite ingredient of romantic fiction, the fairytale.
Probably like most of you I discovered Harlequin Presents in my teens, I think one weekend I read half a dozen of the brilliant Carole Mortimer"s books in a row, gorging on flaxen haired, violet eyed heroines who trembled in the masterful, significantly older alpha hero"s arms.  So it"s hardly a surprise that when I came to write my first hero and heroine for Presents, Alexis and Maisy, I delved back into my romance reading roots and did what I could to pay homage to them.
The nanny and the oligarch.  Who said it couldn"t work?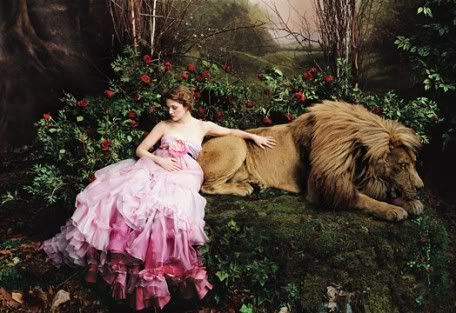 Maisy is locked up in a house (to keep out the press) with her orphaned baby charge and the boy"s godfather, who just happens to be an extremely hot, Russian oligarch comes bursting through the door to rescue the child.  Alexis encounters Maisy in a bath towel, throws her up against the wall and effectively gives her the kiss Sleeping Beauty would have paid good money for.  After that, it"s on.  Maisy"s Beauty versus Alexis"s Beast.
Definitely a fairy tale.
Innocent In the Ivory Tower came about because I entered the 2010 New Voices contest which was probably one of the better decisions I made in life.  I won"t describe it as a fairytale, too much hard work was involved.  But it is an indescribable privilege to see my book alongside authors I"ve read and enjoyed for so many years.
I"m curious as to what other romance readers think about how much the older forms of fairytale inform the traditional Presents tropes (secret baby/forced marriage/blackmail–all of which I enjoy enormously).  For me, the locked room of the heart, a hero/heroine with a splinter in their souls, the heroine who gets to go to the ball under false pretences engage me–but that"s a personal taste.  What are some of your favourite fairytale scenarios instead of tropes in Presents stories?