Heroes: Dark & Edgy, or Bad Boys? by Susan Stephens, with Giveaway!
by Susan Stephens, author of The Argentinian"s Solace (Harlequin Presents, April 2012)

Writing about the four Acosta brothers and their wild child sister, Lucia, has been the most wonderful experience. I can hardly bear to say I'm writing the last book in the series – serial bad-boy, Kruz, hooking up with hard-nut, Romily Winner — as I almost feel part of the Acosta family now!
The series has been an interesting challenge with some of the books being written for Presents/Modern and some for the lighter, RIVA/Presents Extra. The question, I suppose, is, do you prefer the dark, edgy heroes, or the younger mavericks? I like both, though Diego, my hero in The Argentinian's Solace, is definitely on the black edge of dark.
Diego is sexy, edgy, and…sexy. Go see his picture on my Acosta pages at susanstephens.com! I love all my men hot, just in case you hadn't guessed that already! And when Diego goes head to head with Maxie Parrish, a woman who can match him for fire and determination, sparks won't just fly they'll light a fire that will never go out.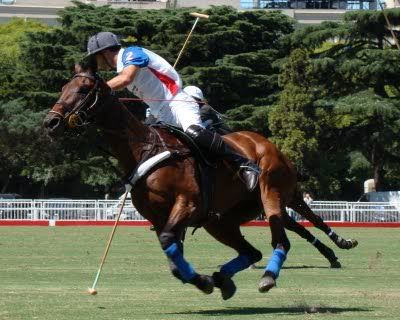 Diego's polo playing days are over for now, yet the cut and thrust of battle on the polo field has always defined this warrior without a heart – until the arrival of Maxie Parrish, a woman who is keeping a big secret beneath her seemingly innocent exterior.
Having seen quite a bit of life our heroine Maxie is impatient of brooding men with injured legs. But she's kind too – if a little too adventurous for Diego's taste. Diego likes his horses wild and his women tame and gets quite a shock when wedding-planner, Maxie,  crashes her boat into the dock where he stands waiting. And the shocks aren't nearly over yet for Diego.
So… do you prefer your fictional men edgy and dark, or younger bad-boy mavericks?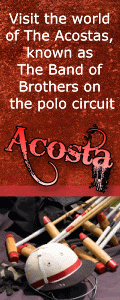 Let's hear your thoughts with a signed copy of the book for the entry that makes us feel your enthusiasm for those sexy heroes!
And don't forget to visit the Acosta family on their own special pages at susanstephens.com where you'll find all the latest news along with my inspiration for the Acosta series
I"ve had the best time writing this series, and now it"s off to finish writing Kruz. I just can"t wait to get back to him!
My very best to all the wonderful readers who have already written to share their enthusiasm for the Acostas, and my warmest wishes to all of you. Keep those thoughts on heroes coming – can't wait to hear them!
Susan