Susan Stephens on Rugged Men, "Working with the Enemy" and a Giveaway!
by Susan Stephens, author of Working with the Enemy (Harlequin Presents Extra, January 2012)
I live high up on the wild Yorkshire moors — Here are some pretty pictures of the path I take when I"m walking my dog: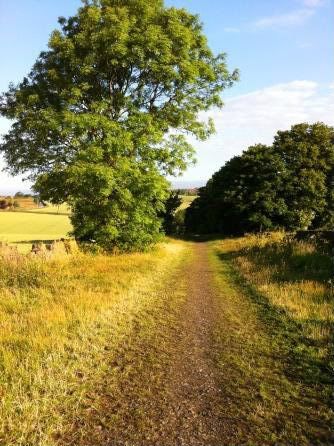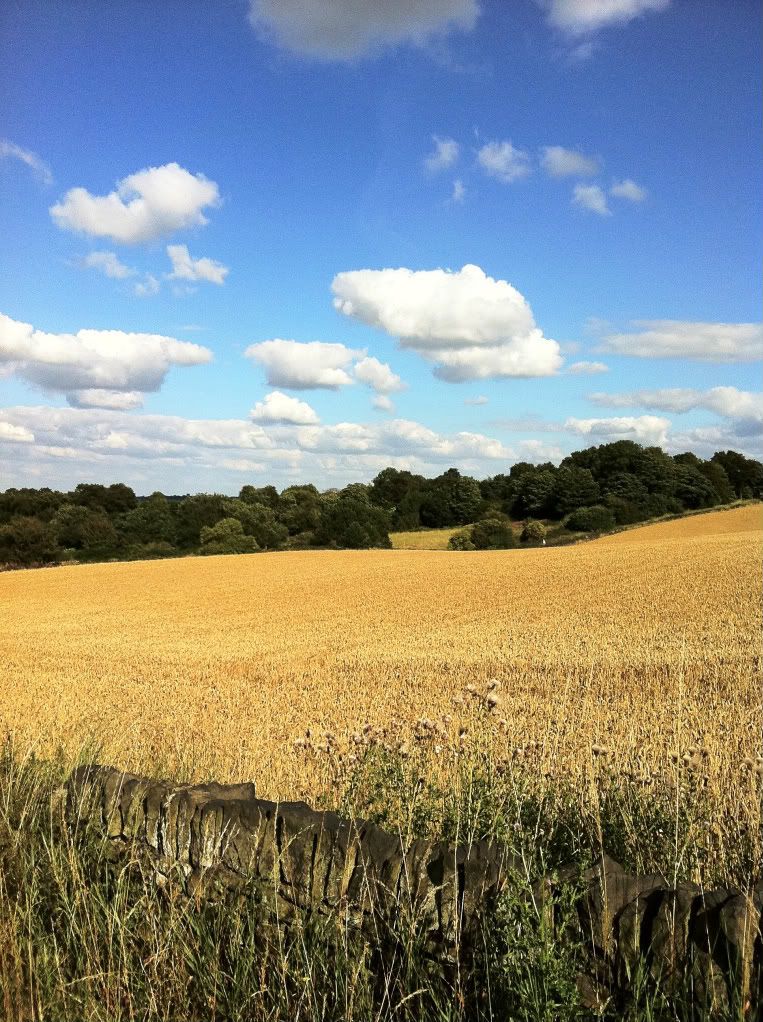 And here"s a not so pretty picture that takes you across the valley and on to the next county.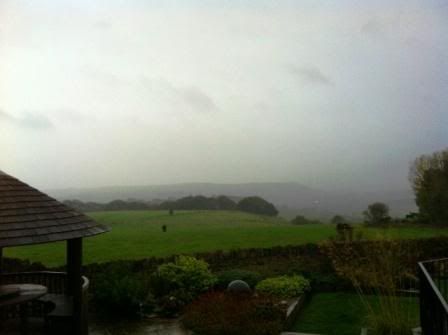 Men in these parts aren"t pretty boys — the type who are buffed and tanned, and who take up more mirror time than I do! They"re tough and hardy, with shoulders wide enough to hoist an ox (pause for happy reflection) – just like my hero, Heath in Working with the Enemy.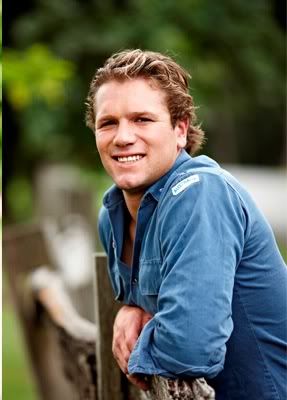 No wonder my imagination runs riot up here on the moors — producing more tough guys than polished playboys!
My hero, Heath Stamp used to be a bare knuckle fighter before he landed in jail and a  benefactor gave him a computer. Now Heath is a giant of the Internet, producing the games everyone wants to play.
Will Heath be interested in meeting up with the girl who used to torment him when they were young — the girl who even taught him to read?
My boho heroine Bronte is determined to save the Big House in the village high up on the wild Yorkshire moors where she grew up, and is quite preprared to drive Heath away, if that"s what it takes to stop him investing his millions in some glass and steel shopping centre.
"Now then" – as we say here in Yorkshire — Let"s have a little contest with the prize of a signed copy of the book:
1) Pretty boys, all buff and tan
Or
2) Rugged hunks — real men with all their flaws and contradictions.
(Why not send some pics if you have them)
Tell us which you prefer and why. Maybe you just like to look at the pretty boys and there"s nothing wrong with that. (Goodness knows, it"s safer 😉  )
And we all have to make an exception for Henry Cavill, don"t we? He can be as pretty as he likes for me — and I won"t even give him the ox test!
Can"t wait to get chatting!
Yours from the moors 🙂
Susan
UPDATE: The giveaway is now closed — check the comments to see if you won 🙂 ~Amy