Gelati by Kate Hardy
by Kate Hardy, author of A Moment on the Lips (Harlequin Presents Extra, November 2011)

My entire family is addicted to ice cream. And I have a bad habit of being a 'Method' author (i.e. researching my hero/heroine's jobs or hobbies or background by following in their footsteps), so when I bought an ice cream maker my daughter took one look at it and asked me if it was a research job.
Absolutely :o)
And so the seeds were already sown for my gelati book, A Moment on the Lips. That, and the fact that on the coastline near us is an amazing ice cream shop with about 50 different flavours. My original idea was to make several research trips, aka have a walk on the beach and then go to the ice cream shop, to work our way through the flavours. But then my ed said she wanted me to set the book in Italy. Given that the nicest ice cream we've ever had was in Sorrento, how could I resist using Naples? Especially as Vesuvius – one of the most awesome places we've ever visited – looms over the city.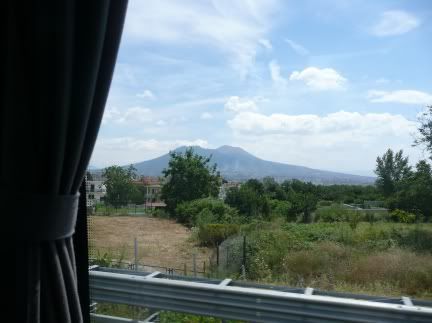 I thought the book was all sorted.
Except my ed suggested this two days before I was due to go to Paris with my research team (aka husband, son and daughter). I was working on the outline on the Eurostar. And then it struck me that my heroine was teaching the hero to have fun, and that was exactly what we were planning to do… so she has to whisk him off to Paris.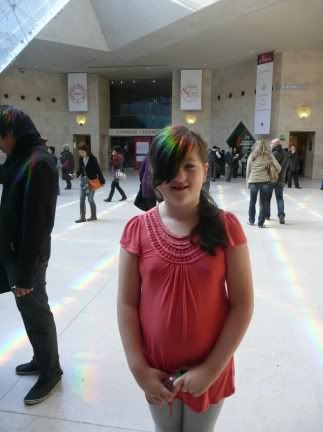 Being the 'Method' writer I am, I had certain things in mind for future books that I needed to try out in person. Some of them ended up in A Moment on the Lips. We visited the inverted pyramid in the Louvre to get rainbows in our hair (this is my daughter); and we climbed to the top of the Arc de Triomphe at night, because I had a particular sight in mind. Something that happens on the hour. And it was a bit chilly (all right, so it was late October and it was freezing), but it really was worth staying there until we saw the Eiffel Tower light up and sparkle. (Especially as we'd climbed 600 steps up said tower earlier in the week. I had several complaints about overdoing it from my research team on that day. I guess 30,000 steps – especially when 900 are up steep stairs and then 900 down again – is a little bit harsh…)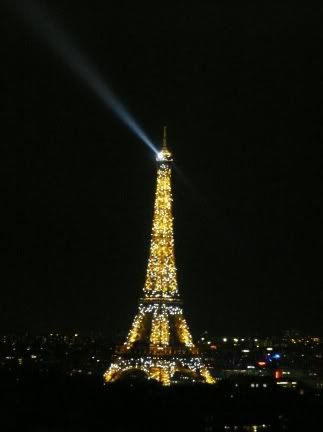 And, of course, we had to try the ice cream! Parisian ice cream is meant to be among the best in the world, but I have to admit that we all prefer Italian. (We discovered a very nice Italian gelati shop in Montmartre, just behind the Sacré Coeur.)
I'll leave you with my very easy recipe for ice cream – it's not strictly ice-cream, but it's low-fat, incredibly tasty and it vanishes within seconds in my house!
Put 400g washed and hulled strawberries in a blender with a tablespoon of sugar and a tablespoon of lemon juice. Whizz until puréed, then add 400g fat-free Greek yoghurt and a tablespoon of double (heavy) cream. [This is for texture purposes!] Whizz for a couple more seconds, then pour into an ice-cream maker. It'll be ready in about 30 minutes.  (If you don't have an ice-cream maker, you can also put it in the freezer and keep whisking it with a fork every 30 minutes until it's set. But my ice cream maker is one of the few kitchen gadgets in regular use in my house, and I recommend them highly!)