Creating Your Very Own Country, by Robyn Donald
by Robyn Donald, author of The Disgraced Princess (Harlequin Presents Extra, February 2011)
Why do writers set books in an imaginary country? What's wrong with the perfectly lovely countries we already have?
An interesting question, and probably one with as many answers as there are writers, but when I decide I need to create a country, it's because no existing country suits the story or the characters buzzing around in my head.
My first book was set in my home, the north of New Zealand, but for the second book I decided to send my heroine to the Pacific Islands.  I spent some time dallying with the idea of Fiji, but as I wrote the book I discovered that Grant Chapman, the hero, came from a family with a long history in the Pacific, and that a legend was to play a part in the story – a legend I'd made up.  It would have been culturally insensitive to foist either onto a real Pacific people.
And at that stage I hadn't been out of New Zealand.  I was also very wary.  I'd read several books by authors who used New Zealand as a setting, and some of them contained accidental errors that made me wince.  Writing about countries you don't know well is full of hidden, unseen traps – snares of history, of geography, even of word choice.  No two peoples use English in the same way.  Romance readers are a worldwide community; if I set a book in Germany or Australia or North America, it had better be absolutely convincing to those nationalities.
I didn't want to stumble into any of traps, so I created Fala'isi, doing my best to make it a recognisable and authentic tropical Pacific Island.
This was a looong time ago before there was such a thing as the Internet.  So I read books – lots of books, some good, some brilliant, some dire – about the Pacific Islands, looking for information beyond the statistics, information that gave me a feel of the tropics.  I longingly examined glorious photographs of those white sands and leaning coconut palms.  I interviewed everyone I knew who'd been to the Pacific, and when I'd finished the manuscript I gave it to friend who'd spent years in the islands, as they're known in New Zealand, and asked her to read it for accuracy.  She was tough, but her criticism made it a better book, and in the end I was almost satisfied.  It's impossible to convey in words the exquisite beauty of the islands, but I hoped I'd managed to give some idea of how idyllically tropical they are.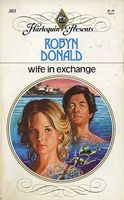 In the next book, Wife in Exchange, the original country I chose had just gone through a nasty bout of civil unrest – not at all the sort of place I'd send a heroine to.  So I made up the island of Melindi, and Kaara was perfectly safe.  Physically, anyway.  Her heart had its own unrest to deal with when she met Don Juan de Carvallos.
Fortunately I live in a small town with a lot of expatriates from all over the world, so as well as haunting the library, I ruthlessly quizzed anyone who'd been anywhere near the area, and checked and rechecked vegetation and wildlife.  And again, notes piled up on the floor by the desk.   One day I'll organise them into something a little more professional – a box, perhaps.
Of course, since the Internet arrived on the scene with search engines, pictures, maps — a vast store of information — it's become a lot easier, but nothing can be taken for granted, so personal interviews are the best way to validate research.
If the created country doesn't match its surroundings, it's going to have readers rolling their eyes in disbelief.  Once I have a solid body of knowledge about the area I have fun making up history, some interesting fauna and flora, even a legend or two — provided I stay true to the surroundings.  Coral islands in the Pacific don't have tigers roaming through the palms and monkeys tossing down coconuts.  Maps fascinate me, so now I draw one for each new country, filling in the details as I write the book.
For years I was happy keeping to the Pacific and it was a joy to travel there and find I'd been true to the ambience.  Then on day I saw a castle in a magazine – a perfect, not-too-large castle in Northern Italy.  A fairytale castle, one that demanded its own story, its own fairytale setting.
In Europe.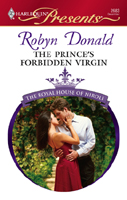 Some of New Zealand's hardest-working and most successful settlers came from part of what used to be called Austria, became Yugoslavia, and is now Croatia.  Northland is blessed with their descendants, and my lovely little Italian castle found itself a new home there.  Again I read books, chatted to people and looked at pictures.  Illyria grew swiftly in my mind with its red-roofed capital city, an exiled prince, and a lake with dolphins.  Almost a fairytale place, entirely suitable for Prince Alex and his love, Ianthe, in Forbidden Pleasure.
Since Illyria, there has been Dacia, an island in the Aegean sea, followed by the excitement of joining a group of talented writers in a series of eight novels documenting the efforts of an ageing king to find a successor to the kingdom of Niroli – somewhere south of Italy.  The Prince's Forbidden Virgin came from that enjoyable collusion.
For a change of scene I moved on to Moraze, an island in the Indian Ocean in Innocent Mistress, Royal Wife, and had even more fun with my favourite pastime, linking characters from book to book when I introduced Carathia, another small kingdom in Europe, quite close to Greece.  With its own national flower.  And a legend…
Which is where Rosie and Prince Gerd come in.  The Disgraced Princess is set in Carathia.  Rosie is a New Zealander, Prince Gerd the ruler of Carathia, and the legend is a complicating factor in his life, one he desires very much to rid himself of.  The national flower also has its place.
Of course, in between these exotic trips I return to my favourite setting, Northland in New Zealand. But I hope you enjoy my forays into place slightly larger than life and just out or reach.  And I wonder if it's a coincidence that so many of my imaginary countries are actually island nations?