Travels with "The Bride Thief", by Jennie Lucas
By Jennie Lucas, author of The Bride Thief (Harlequin Presents, January 2011)

It was a thrilling moment. Last September, when Lynn Raye Harris and I were in London to attend the AMBA (Association of Mills and Boon Authors) luncheon and champagne toast to authors, we spent our last day in England touring nearby Windsor.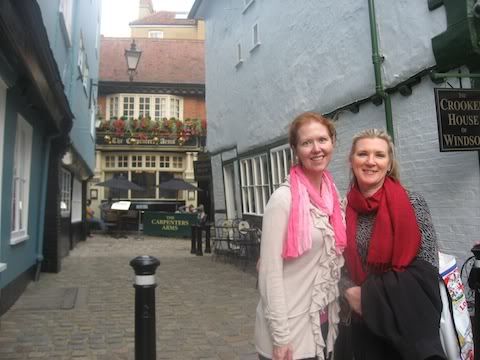 And there, on the shelf of the local bookstore of this picturesque town, I actually saw my book for sale! It was the first time I ever saw that outside the U.S., and I'll never forget my delight.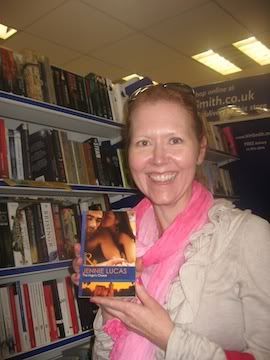 Now, this same book has just been released in North America with a new title – The Bride Thief. In the story, a bride is kidnapped from her wedding by a Greek tycoon, Xerxes Novros, who was introduced in my last book Sensible Housekeeper, Scandalously Pregnant. (He is beyond ruthless – in fact, my original working title for The Bride Thief was The Villain's Virgin!) He drags Rose around the world, to his private Greek island, to the Maldives, and finally to Cabo San Lucas, Mexico.
And guess what? That's where I'm going on Monday. In one of my all-time-best Christmas presents ever, my own husband is whisking me to Cabo San Lucas, just like Rose, for a four-day getaway at a luxury beachfront resort. We haven't had a romantic getaway in… hmmm….maybe the Nixon administration? So when I opened his gift Christmas morning and saw the itinerary, I wept with joy. For real.
My kids, panicking: "What's wrong, Mommy? Why are you crying?"
Me: "Nothing's wrong" (sniff) "I'm just so" (sob) "haaappppy."
So I'm getting ready to pack and trying not to worry about the holiday pounds that have left me something less than bikini-ready. I'm telling myself that after a few margaritas, I won't care how I look. And anyway, my husband likes me how I am. (A true Presents hero!)
But I'd love to know – does anyone have any tips for how a girl can feel confident in a bikini with an extra five (*cough* ten) pounds?
Jennie