Those In-Between Jobs…. by Robyn Grady
by Robyn Grady, author of Fired Waitress: Hired Mistress (Harlequin Presents Extra, September 2010)

I've been lucky on the vocation front. For sixteen years I was employed behind the scenes in television – great fun! Then, four years ago, I landed my absolute dream job…writing fulltime for Mills & Boon and Silhouette, creating new ways for two strong-minded deserving people – who can't possibly make it together – reach their happily-ever-afters. Some days I could pull out my hair wondering where the story should go next. Many more nights, however, I keep my laptop company into the early hours because the characters have taken over the plot. Needless to say, every minute I write romance, I'm living in my own private heaven.
But scoring my dream job took some doing. To begin with, there were the seven long years of writing, honing, submitting, waiting, before I nailed that first contract. And prior to the TV gig, I held down some definite "what am I doing here?!?!?" jobs. I yanked ignition cords on mini sport cars at an amusement park for a week. Excellent for building the deltoids and going glassy eyed from boredom. There was the grating-carrots-and-mopping-floors-in-the-hospital-cafeteria stint. If I got to flip a burger or work the cash register, it was a good day. I was even employed as a P.A. by a Greek multi-millionaire property developer. Seriously. Unfortunately he was a short, compulsive obsessive sixty-five-year-old ex dentist who gave me a mile-long office with pretty much nothing to do. Made yanking car cords day in and day out look exciting!
I'm not ungrateful. Far from it. The point of each in-between job was doing something until something better came along.
That's the situation in which Nina Petrelle, the heroine from my Presents Extra September release Fired Waitress: Hired Mistress, finds herself. Nina is bright, hardworking and recently retrenched, but rather than sitting around, blaming the world, she pulls up her sleeves and decides to earn a crust any way she can. Surely a cloud with her silver lining will soon blow her way.
Fired Waitress: Hired Mistress opens with my heroine, a one-time heiress, dying to escape the endless tiring hours that go with serving the demanding mega-rich on an exotic island resort. When Nina takes a long reviving walk along an abandoned stretch of beach, however, her tedious existence is suddenly turned on its head. Her leg becomes trapped when she tries to jump a log and the incoming tide is rushing in at an alarming pace. Nina is convinced that any luck she might once have enjoyed has abandoned her forever. Until…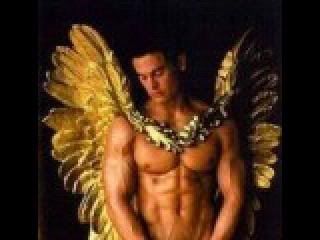 A second before passing out, she spots high on a nearby cliff her guardian angel, complete with wings and a dynamite set of shoulders. Nina can't know that her situation is about to get way more complicated – in the most provocative, sizzling way!
Some other Presents Extra gals offered to share their not-so-terrific past job experiences:
Ann Oliver stood in a stinking-hot shed slicing the pits from apricots from 7am to 6pm for a weekly wage of $25.
Anna Cleary delivered 50 kilo bags of mulch into nursery patrons' car boots. (No Harlequin heroes in that neck of the woods!)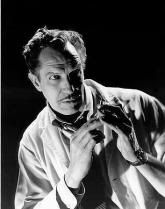 Nicola Marsh spent endless hours each day in a dark room choking on noxious fumes.
And perhaps the bravest in-between job (although by far the highest paid!) goes to Ally Blake who, for a whopping fifty dollars per hour, during those lean university years, offered herself up for medical experiments!
Fess up. What have you done to earn a crust in-between?