The Greatest Gift, by Caitlin Crews
by Caitlin Crews, author of Majesty, Mistress…Missing Heir (Harlequin Presents, October 2010)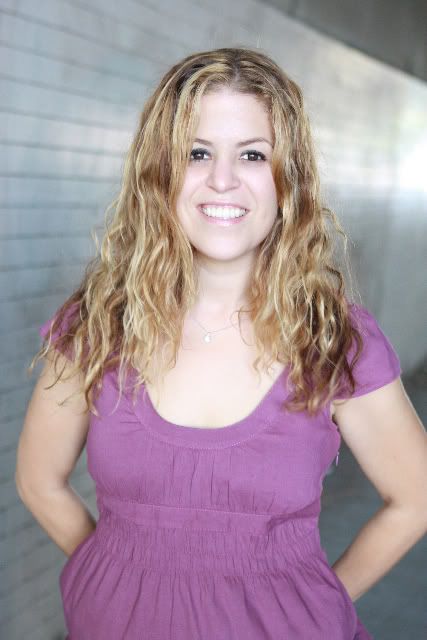 When I was six days old, my fourteen-year-old birth mother gave me up for adoption.  I can't imagine what her life was like back then.  I can't imagine the heartache, the pain, the fear she must have gone through to make this decision and carry it out in Texas in the Seventies.  I do imagine that she thought she was doing the right thing, the best thing, for a baby I don't know if she ever held.  And I know I think of her every day.  I give thanks for her courage, her bravery.  I know that I would not be where I am now, much less who I am now, were it not for her act of sacrifice—her faith that through her pain and unselfishness she could give me a better life.
She did.
But deep down, I wonder if we secretly believe that a mother's love is possessive—that a good mother, a real mother, would find a way to keep her child, no matter what.  So many stories tell us this, again and again.  In books and movies and television shows, we see people go to extraordinary lengths to hold on to their children no matter what—and we can all relate.  Who wouldn't do these things for their child?  And yet at the same time, one of the most enduring stories we have of motherhood is the tale of King Solomon, and the mother who was ready to give up her baby forever rather than see it hurt.
Maybe, sometimes, the greatest love of all is sacrifice.
In my October release, MAJESTY, MISTRESS…MISSING HEIR, I wanted to explore all of these questions.  My heroine, Jessa, made a very difficult decision after the hero left her and now, five years later, must face the consequences of that decision.  By the same token, Tariq, my tortured hero, must also face up to his own responsibility in the only choices Jessa felt were left open to her after he left so long ago.  Who are they now?  Can they find their way back to loving each other?  And what will they do when faced with a decision that has the potential to hurt more than just the two of them?  Will they let themselves love enough to make the greatest sacrifice—the greatest gift—of all?
I hope you'll read to find out!