The Last Royal House of Karedes, Carol Marinelli's First Sheikh!
by Carol Marinelli, author of The Desert King's Housekeeper Bride (Harlequin Presents, February 2010)

The Desert King's Housekeeper Bride is the last in the Karedes series and my very first sheikh.
I was delighted when my editor invited me to be part of the series, especially when I found out that I'd be writing a sheikh romance. I was also thrilled when I saw who the other authors in the series were.
I couldn't wait to get started.
Until I started!
My brain went into gridlock. I thought of all the fabulous authors in the series and their amazing books. I thought of all the other wonderful sheikh romances the readers love and I admit that I had stage fright, writers block… I had the lot!  I tried to type, to just push my way through it, but I kept stressing about tiny details – like, do they have fridges in the desert?   Honestly, I am an Olympic level procrastinator!
Well, a friend gave me a good talking to, as good friends do, and finally, when I got past the white noise in my head, I got my first real glimmer of Zakari.
For those that have read it, the image that came to mind was the first time Effie laid eyes on Zakari!
Finally I could see Zakari and his surrounds — I felt as if I were standing behind Effie and witnessing what she could see and it was at *that* moment I fell in love, not just with Zakari, but with sheikh romances. Suddenly, the book I had had so much trouble starting, I didn't want to finish, I wanted to stay with the characters for a little while more.
There is something truly wonderful about  a sheikh romance , I'm completely hooked now. They're sexier, richer, more alpha…. they're just … more!
Pass me a fan!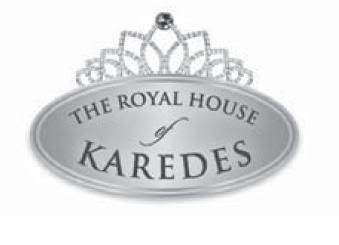 The Karedes series has been a joy to work on. I spent a wonderful weekend refusing to move from the sofa, with my stash of books, some chocolate and wine, and I read all the books from start to finish (except my own) and again, I didn't want the fantasy to end but luckily for me it didn't have to!  In April the first or a new series – Dark- Hearted Desert Men comes out.  The first book, Wedlocked: Banished Sheikh, Untouched Queen will answer any lingering questions I may have left you with in the final book of Karedes.
So, even though it's the end of a great series, it's not all over yet!
I'd love to hear your thoughts on sheikh romances. If you're a fan – and if you are, what makes them special for you?
Love to all
Carol x