Kimberly Lang on the Idea Behind "Magnate's Mistress…Accidentally Pregnant!"
by Kimberly Lang, author of Magnate's Mistress…Accidentally Pregnant! (Harlequin Presents, February 2010)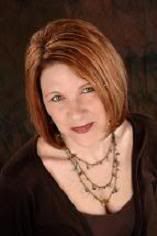 People often ask writers where the ideas come from, and while some authors are good at answering that question, I'm not one of them.  Sorry. My brain is a messy place — full of 80's music lyrics, John Donne poems, the phone number of my old dance studio, random grammatical terms (like "pronoun antecedent"), my mom's chili recipe, Buffy trivia, the rules for Crazy Eights, and that thing I really need to do today if I ever remember what it is…
Usually, I couldn't tell you how anything fights its way to the surface of that mess for a million bucks. It's survival of the fittest in there, so an idea really has to have some oomph to it if it's going to make it.
Sometimes, though, something will spark and really get my attention.  (Remember when I blogged about that Miss Manners quote that gave me Evie for The Millionaire's Misbehaving Mistress?)  I love when that happens, because it gives me a story to tell when folks ask where an idea came from.
And I just happen to have one of those stories for my February book, Magnate's Mistress…Accidentally Pregnant! Yay!
I had the bones of the plot and the characters (but no, I have no idea where those ideas came from), and I was making good progress on the book, but it just lacked something. I wasn't sure what it was lacking, but pantser that I am, I had the belief it would come together eventually if I just kept writing.
Then I hit a snag. My hero, Chris, is a champion sailboat racer and his boat needed a name. It seems like a small thing, but the fact I didn't know the boat's name really bothered me.  Sailors are a superstitious lot, and I knew the boat's name would be important to my hero.
So, off to the internet to search Boat For Sale listings to get ideas for the name of Chris's boat…
After a lot of searching, I found a listing for a boat called Circe's Magic. I liked the way "Circe" looked on the page when I typed it, and I like the way it sounded.  Circe would be a great name for Chris's boat. But who or what was a Circe?
Back to Google…
Turns out, Circe is a character from Homer's Odyssey.  (Don't tell my Classics professor I didn't know that.  He's under the mistaken belief I actually read it.) Circe is the sorceress Odysseus meets on his journey; she's also the one who turns Odysseus's men into pigs.  She's an important part of the story, because she provides Odysseus the information he needs to get home.  Circe and Odysseus were lovers, and, when Odysseus leaves, Circe is pregnant.
Hello, sparks!
It all seemed to dovetail quite nicely into what I already had for this book: A sailor, a woman on a faraway island who enchants him (and frustrates him), an affair, and an accidental pregnancy. Perfect! All of a sudden, I was finding all kinds ways to weave mythology through the story to tie everything together, and Circe – both the myth and the boat – became an important part of the story.   I went looking for one small piece of the puzzle and found more than I'd expected (and didn't even know I needed).
I love those moments!  Yes, they make for good stories to tell here, but they also make for great books!
So have you ever gone looking for an answer, only to find the answer to a question you didn't know you had?
Kimberly
Pregnant by the wild and wicked billionaire!
Ally Smith might have dumped her cheating fiancé, but she refuses to waste her non-refundable honeymoon in the Caribbean!
Trying to embrace her freedom, Ally meets sexy stranger Chris Wells… Not recognizing him as the famous thrill-seeking tycoon, Ally throws caution to the wind and allows Chris, with his hot body, to sweep her into an even hotter summer fling!
But back home Ally realizes that, unlike her tan, memories of their wild night will never fade… Oh-so-sensible Ally is expecting the playboy's baby!