Harlequin Romance Cover Art Throughout the Ages
Keywords: Harlequin's 60th Anniversary, romance novel covers, HarlequinCelebrates.com
The Heart of a Woman: Harlequin Cover Art 1949-2009
In celebration of our 60th anniversary, Harlequin is sponsoring an exhibition of original cover art that focuses not only on the shifting shape of desire, but also on the social meaning and context of these images.
This not-to-be-missed exhibit will feature over 150 original works dating from 1949 to modern day, along with a fun, interactive "put yourself in the cover" feature wall.
The exhibit is running from May 30 – June 12, 2009 at the Open House Gallery in New York City (201 Mulberry Street, in Soho. See a map here.) Hours of operation are Monday – Friday: 11AM-7PM, and Saturday & Sunday: 12PM – 6P. Details about this event and other celebrations for our 60th Anniversary on HarlequinCelebrates.com
Can't get to NY? Here's a sneak peek at some of the images from different eras from Harlequin's past, from our roots in pulp fiction for both men and women, to the classic doctor-nurse romances, and the rise of sexier covers:
Risky Romance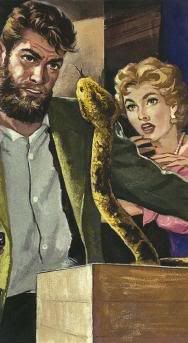 Prescription for Love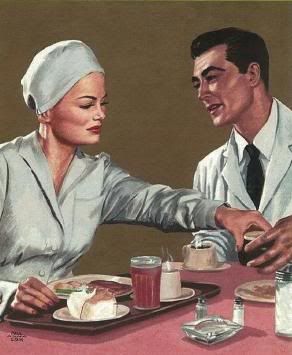 The Lure of the Exotic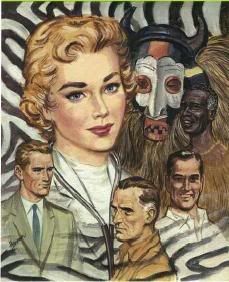 Whisked Away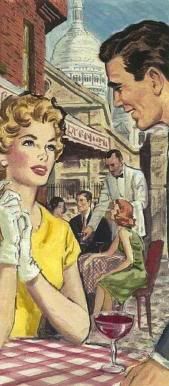 A Woman of Her Own
Unsung Heroes: The Artists of Harlequin (don't ask me what that sci-fi cover has to do with artists though 🙂 ~Amy)
Passion from the Past (love him or hate him, you can't ignore Fabio when it comes to romance novels covers!)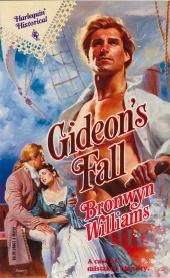 The Rise of Erotica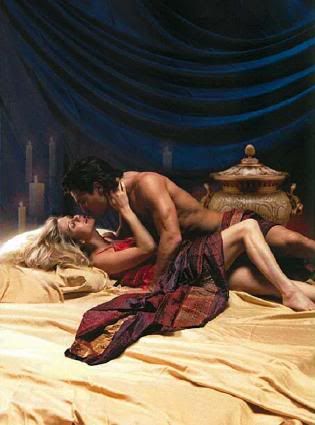 10 years from now, what do you predict romance novels will look like? And I'd love to hear about your all-time favorite romance novel cover!
~Amy