Dialogue — Keeping it Real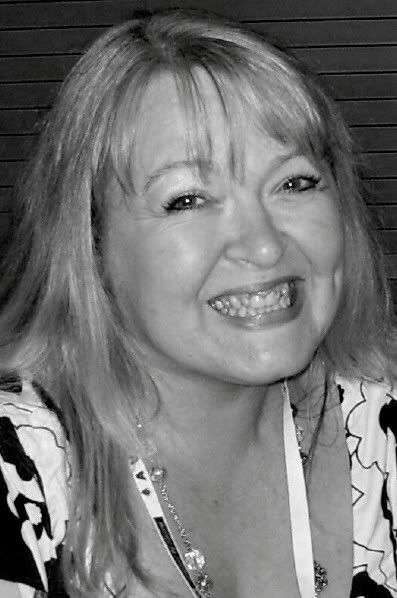 by Trish Wylie, author of Her Bedroom Surrender
My name is Trish Wylie and I'm an –
Ooops wrong place…Let's start again. Hello from a rather rain soaked Emerald Isle! So Modern Heat's Irish girl is here to talk to you about dialogue. There's probably a good reason for that. We Irish have been known to talk from time to time. Though obviously if you've met me in person you'll know how shy and retiring I am…
I LOVE writing for this line. Seriously! The very fact I can write a book in anything from three to eight weeks is testimony to that I think and a big part of that 'fit' is the dialogue.
Now you'd think that dialogue would be one of the easiest things in the world but some people find it tough, despite the fact we all use it every single day of our lives. We use dialogue from first thing in the morning to kick the kids out of bed for school (in my house that mostly involved my mother yelling at us from the foot of the stairs at ten minute intervals until someone eventually appeared). We talk over the breakfast table (or of you're a teenager you mumble and grunt in the general direction of the cereal box and the grown ups are supposed to translate). There's chatting on the phone, gossiping with the girls over coffee, getting the latest about So-And-So and the hot new guy she met (with appropriate gasps and 'lucky girl!' type phrases).
But what does it mean in a Modern Heat?
Well as I'm sure you all probably know by now the books are fun, sassy, sexy, contemporary reads. The dialogue will reflect this and will move your story forwards with the same flow as any conversation you might engage in or overhear in real life. Except of course when your characters are hurt, or arguing, or… well you get what I'm saying here, right? Dialogue is the cornerstone of any story told in any medium. Inner POV, physical movement, plot, descriptions that key into the five senses; they're all layers around the dialogue. And the real test with dialogue is if you remove all those other elements and still have a clear idea of who the people are and what's going on…
—————————————————————————————-
"You?"
"You're Merrow O'Connell?"
"And you're Alexander Fitzgerald? Well, well, isn't this interesting?"
"You can't be Merrow O'Connell."
"And why can't I?"
"Because I'm not spending the next nine months working with you after-"
"One night of incredibly hot, uncomplicated sex? And anyway, I haven't said I'd work with you yet. Are you always this presumptuous? Is the famous Fitzgerald name supposed to be enough to persuade me on its own? I should be on my knees in front of you about now I suppose…"
"Are you making fun of me?"
"Me? O-ooh, as if I'd dare…I told you on the phone I'd have to see the project before I agreed to anything."
"You said you had a short window in your schedule. And you won't turn it down when you see it."
"You don't know I won't."
"Yes, I do, 'cos any designer who loves what they do would be seriously turned on by a project this size."
"Didn't anyone ever tell you size doesn't matter?"
"Well how about you try looking at it before you make your mind up? My client is very keen on your work…The Pavenham' could be the kind of project to launch you into the big time…"
"The Pavenham Hotel? The one that Apocalypse just bought?"
"That's the one. And they have deep pockets. You'd be very well paid for your work."
"Chamomile tea?"
"Hell no."
"It might help you with all that tension."
"What tension?"
"Mickey D must be giving you hell."
"You think I can't handle an aging rocker like Mickey D?"
"I think you wouldn't have chased halfway across Dublin looking for me if he wasn't digging his heels in. He's famous for being a bit of a Prima Dona…I was conceived to one of his songs you know."
"Actually, I'm not sure I needed to know that. But I'm sure he'll love it when you tell him."
"Seriously, chamomile is great stuff – and completely natural."
"I'm good, thanks."
"So what happened to your last interior designer?"
"Which one?"
"How many have there been?"
"Four. Mickey D is quite particular."
"So I'm a last resort am I?"
"Actually you're the first one that he's been determined he has to have."
"Mmm. I doubt I'm really the first."
"That kind of recruiting he can do on his own. I'm his architect, not his pimp."
"Seriously, there's more tea in the flask."
—————————————————————————————-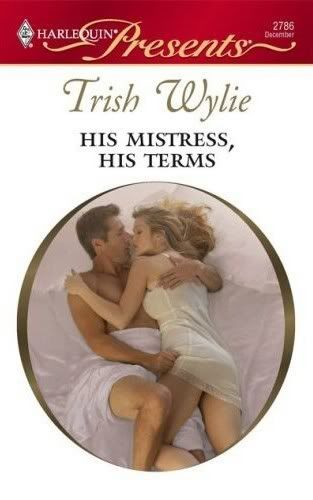 This excerpt of dialogue from the first chapter of my next Presents/Modern Heat release His Mistress: His Terms shows how the dialogue reads with all the other layers removed. So do we have an idea of who the characters are? Of their personalities? Of what they do for a living? Of their relationship at the start of the book? Does it have a natural flow? Are they reacting to what the other one says? If you read it out loud would you find yourself changing the tone of your voice to suit each character?
If the answer to all those is no then I'd just like to say I've loved my career while I had one.
Through dialogue your characters get to know each other in the same way couples all over the world do. It doesn't happen all at once – things are gradually revealed (otherwise it would be a pretty darn short story!). Sometimes they'll be evasive or make witty come-backs to avoid a subject they don't want to discuss. Their speech pattern will reflect a cornucopia of things from their education level to their social position to their location on the planet to whether they're male or female. But basically, like everything else in the books; it all comes down to character.
A gorgeous, yummy alpha male hero in a Modern Heat is gonna have confidence to burn. Not only drop dead sexy in the looks department – 'cos let's be honest here, sexy is more than just eye candy, isn't it? Smart is sexy. Confident is sexy. A sense of humour – well, it does it for me 😉 Put all of those things into his dialogue to add to that eye candy wrapping and you know your reader is completely gonna understand why your heroine has problems staying vertical for long – even if there's a long list of reasons why he's completely the wrong guy for her in so many other ways…
Is this the kind of guy who is likely to apologize much? Admit he's wrong? Say please? Probably not. Nor is he likely to open up and have a long discussion about his feelings. Most men don't even understand why women feel the need to do that. A Modern Heat hero is the man who thinks in straight lines – it's the heroine who tends to knock him off track (don't you LOVE IT when that happens?!). But regardless of what she does this guy sees what he wants and doesn't stop till he gets it! And this will show in the way he talks.
The sassy, confident heroine in a Modern Heat is gonna be able to hold her own against this guy when it comes to dialogue. When it comes to resisting him in other ways obviously she's gonna have problems… but hey, who can blame her? There will be times when she's sarcastic to balance his over-confidence/arrogance. There may be times when she says one thing and contradicts it with inner POV – we women tend to do that (and are frequently amazed when we're misunderstood because of it!) Is she likely to confess how attracted she is to the hero from the get-go? To let him know how she feels when she's still battling with herself over the long list of things that make him the wrong guy for her? What are the chances she'll tell a bad boy that she wants him to settle down with her and give up his playboy lifestyle? Yuh-huh. See? Now you're with me.
Last but not least remember that contemporary feel. In a Modern Heat you may well see slang in the dialogue, pop-culture references, conversations by text or email, friends of the heroine chatting over cappuccinos while they discuss sex in a public place… It's a reflection of modern day relationships and life. I'm not suggesting you apply to major companies for deals on product placement but we should really feel that these people are out there in the real world. They just happen to be having a romantic adventure that taps into the kind of fantasies women all over the world can appreciate.
Half their luck I say!
Trish's last Modern Heat in Presents was Her Bedroom Surrender in May (nominated for the Booksellers Best Award as Breathless!) and His Mistress: His Terms will be released in Presents in December.