Top 5 Reasons Why Reading Harlequin Presents is Better than a Hawaiian Cruise!
by author Jennie Lucas, The Greek Billionaire's Baby Revenge
I recently got to travel to Hawaii with my family. Ah, a Hawaiian cruise–what a fantasy! Palm trees, blue water, warm breezes, and–since I'm a bad cook and enthusiastic eater–all that lovely cruise food! Aloha, 24-hour gourmet buffet!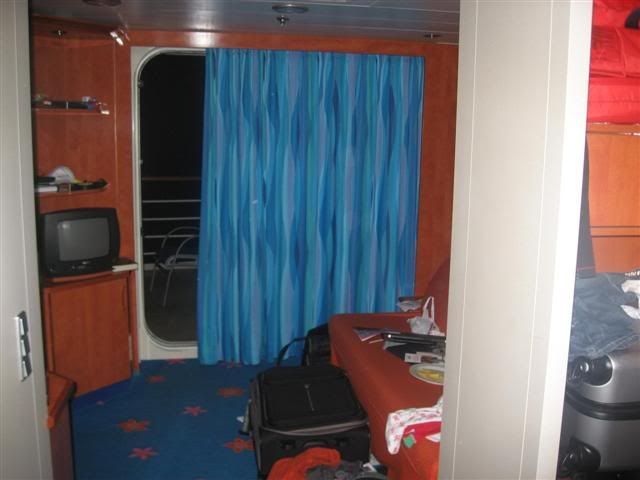 Our luxury "family suite"
But within a day of getting on that beautiful cruise ship, I was ready to go home. Dying to go home. My toddler and 10-month-old constantly were waking up amid the rocking of the ship and barely managed 9 hours of daily sleep instead of their usual 14. They were cranky all day and impossible to console, and frankly so were we. I yearned to go back to the housework, mess and cold weather of home, if it meant I could have uninterrupted sleep and a few precious moments to read before bed!
Here are the top five reasons I wished I'd stayed at home and read a Harlequin Presents instead of taking a cruise.
5. COST
Harlequin Presents = $4.75 or less. Hawaiian cruise = $2,000 or more.
4. DIET
No one has ever gained weight from reading romance. Whether writing Presents or reading them, I often get so involved in the stories that I actually forget to eat. (In fact, I've lost 70 pounds of baby weight since I sold my first book a year ago.)
Lamentably, the food included free on the cruise is not really that delicious. But it is plentiful with lots of variety, so people nearly always gain weight. The question is, would you rather gain two pounds eating lukewarm fries from a heat lamp on the buffet line? Or lose two pounds getting hot over a seductive Spanish billionaire?
…Although you can't beat the view!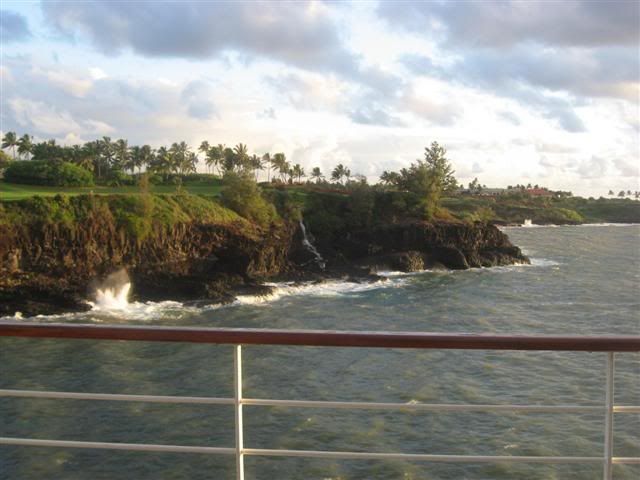 3. BED
Taking a cruise with small children, beds lose all their power. No sleep. No privacy. And sadly, no sex. Exhausted, cranky parents with children barely sleeping nearby€"does this sound like a recipe for romance? Uh, no. Give me a hot, passionate Presents, where the hero makes love to the heroine for hours on end€"in a bed, on a deserted beach, in a bubble bath inside a Spanish castle. And afterwards, they sleep for twelve hours straight! (Now there's a fantasy!)
2. TRAVEL
Ah, the glamour of travel. Lost luggage. Waiting in line. Returning home on an overnight flight, the exhausted, miserable screams of my babies reverberated for hours across the dark, crowded coach cabin. As we crossed the Atlantic, my toddler and I were locked in the bathroom for two hours€"where we'd been banished by the flight attendant€"as I futilely tried to comfort her and calm her howls. All she wanted was her bed at home. All I wanted to do was wail with her.
In a Harlequin Presents, we would have all flown via private plane. My children would have peacefully slept in their own ensuite bedrooms, while I took a nap or possibly sipped Dom Perignon as my husband threatened to kiss me.
What I want to know is: where's my $*#@ private plane?
1. ESCAPE
At last, the number one reason why reading a Harlequin Presents is better than a cruise! Nothing beats the total feeling of escape, of losing yourself in a world of romance and adventure. The excitement. The glamour. The passion. It all grabs hold of you and doesn't let go till the last page.
Case in point? I didn't get a picture, but I swear it's true!
The most relaxed person I saw on my whole cruise was a gorgeous, dark-haired fortysomething woman with Gucci sunglasses and a big hat. She was lying by the pool, drinking a pina colada and reading a book. What book?
Italian Boss, Housekeeper Bride by Sharon Kendrick.
Harlequin Presents is better than an exotic cruise–I rest my case!
— Jennie Lucas, Thrilled to be home at last!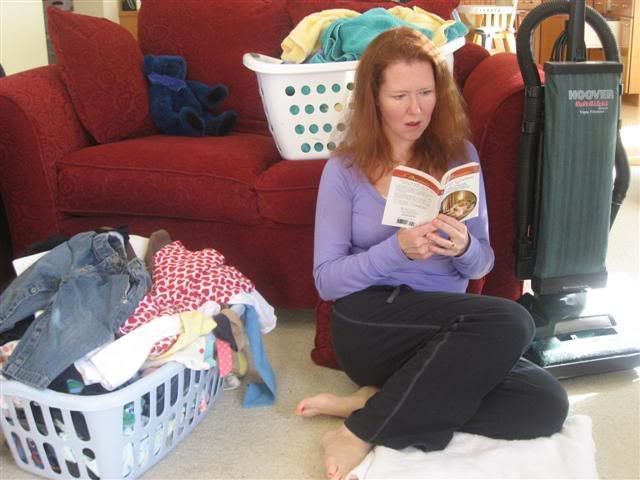 P.S. If you'd like to learn more about my May release The Spaniard's Defiant Virgin, or see before-and-after pictures of how I lost the 70 pounds, please visit me at http://www.jennielucas.com/.