by Natalie Anderson, author of All Night with the Boss
Handy Tips on how to motivate yourself and enter the Instant Seduction Writing Competititon! 
Ok, so you've heard about this writing competition then? You're up for the chance of working with a London editor for a year?!
Fantastic!
Only what have we got coming up – Christmas? Hanukkah?? New Year??? A house full of kids-on-holiday and extended-family-coming-to-stay? Or maybe you're off to do the rounds of the rellies yourself and are already wondering how you're going to pack everything and everyone into the car/campervan/train/plane?
Yikes!
And now you have to dream up, write down and polish up a stunning entry – because this really is a chance to make one BIG dream come true.
No pressure then huh?
But how do you manage to produce the BEST entry that you can when you have all these other things going on in your life?
Trust me, it is totally doable.
Over the last year I've written four books for Modern Heat while at home caring for my four preschoolers (including my baby twin girls). So yes, I know about multi-tasking and hard work and tiredness. Writing with small children is nothing new – it's a time-honoured tradition right? Some Mums garden, some quilt, some chair the school association (some do all that and more!) and some – many – write. And many of you are out there eyeing up this competition – well go for it!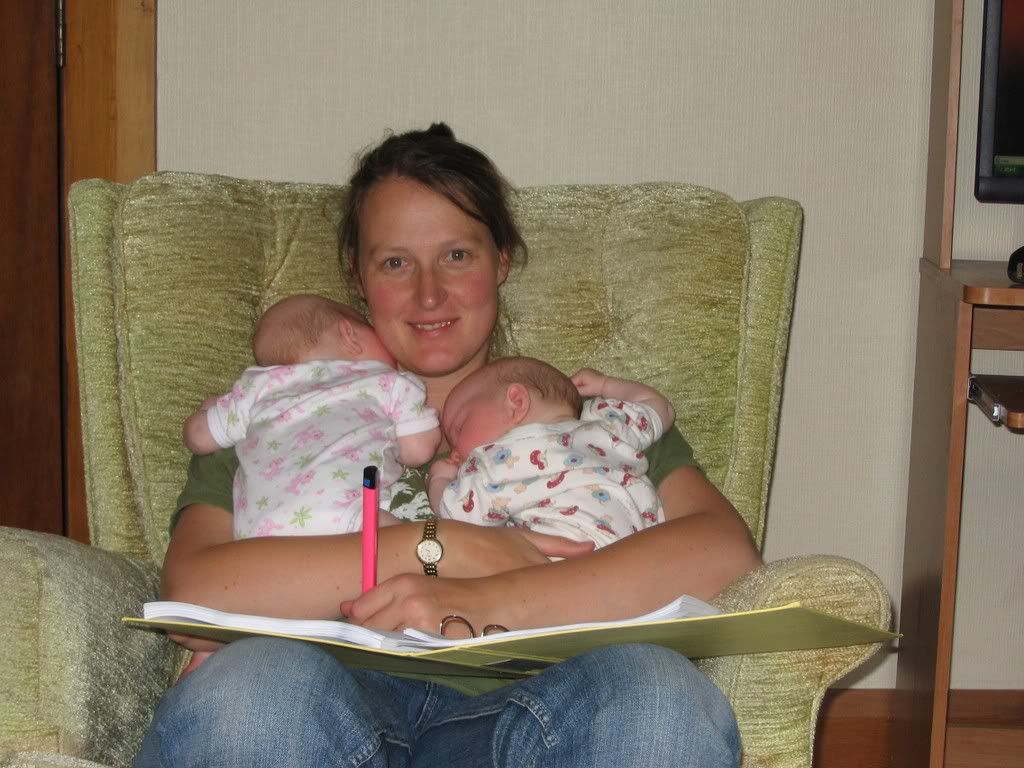 The kinds of demands on you over the next month or two are really no different to the kinds there are at any time. There are always birthdays, trips away, school events etc. You just have to get on with it – and if its something you really want, then you will. And if you don't have kids, or they're older and/or if you're out there in the paid workforce, you undoubtedly also have loads going on in your life so most of these tips are still relevant. I'm not reinventing the wheel, but reminding you of the kinds of things you can do – day in, day out – to get to your goal.
I must warn you kid-free writers though – there does seem to be some sort of fertility magic on Modern Heat! In the last year and a bit the MH authors produced five babies – with a sixth due early next year!
So here are some tips on how to "do it all":
1) Prioritise
This is a fabulous opportunity. Decide how important it is to you – what are you willing to sacrifice to give this a go? At the very least I'd turn off the telly and unplug the Internet – at least until you've done the amount you want to do each day.
2) Publicise
Tell your nearest and dearest you're entering and that this is really important to you and that you're going to need a little extra time to work on it. I think it's good for kids to see that Mum has dreams and ambition – we teach our kids to reach for the stars, let's do it by example. Ask your partner or parents to help out with childcare over the holidays to give you some valuable day-time writing time. Besides, if people 'know', then you have to follow through and actually do it, right?
3) Organise
Get yourself a couple of notebooks – one for the WIP and one for general/new ideas. Keep them on hand at all times. Write down the scraps of dialogue or plot points that come to you through the day – always keep your story in your mind. Scribble as soon as you can – because when you're multi-tasking, things can sometimes fall out of the brain (or they do mine anyway). And you'll be surprised how many new story ideas come when you're working intensely on another – so get them down in your ideas book, and then you can forget about them until you've finished this one.
4) Exercise
Your writing brain every day – ideally at the same time every day (I know this can be hard in the festive season). But I do believe that after a time it becomes a habit and your brain gets 'geared' into writing mode at that time every day. Writing daily keeps your head in the story – it keeps it flowing. For most Mums this time is either going to be at night after the kids have gone to bed, or early in the morning before they've woken up. I wouldn't advise doing both – sleep, and that wonderful dream-time just before sleep, is VITAL.
5) Long showers & long walks
Otherwise known as 'thinking time' – when solutions to plot problems or stalled conversations suddenly come to you in a blinding flash of inspiration! And if there aren't blinding flashes? Well, long showers are relaxing and exercise is good for you – your writing will benefit from both regardless!
6) Take-away night and other treats
One take-out a week won't hurt. Save yourself the hassle of cooking and dishes and put the time and energy into thinking. While you're at it let the housework slip (germs are good, they help kids build immunity!). And reward yourself with whatever kind of treat you like as you hit small, tangible goals along the way.
There is plenty of time between now and February 14 to have a fabulous entry ready to go. If it were me, I would work on one entry and get it just right. Better to have one outstanding entry than several 'not-quite-there'. Remember that if your manuscript is a winner, the editors will probably want to see a partial, if not a full manuscript, at some point soon after the judging. And you want the rest of that manuscript to be as fabulous as your first chapter. If you have loads of ideas – wonderful, the eds will be thrilled – and there'll be plenty of time to get them in front of them in that YEAR you have their guidance.
Above all, enjoy your writing. Of course there will be days where is doesn't seem to flow, where you're tired or where other commitments are demanding precedence. But do try to push on through – even work on just one paragraph.
And remember why you are doing this. Ultimately, it should be because you love to, because you're 'can't not'. The more of your love there is in your story, the more your readers (and the editors!) will love to read it.
As my husband once said to me, 'nothing is impossible' – take on the challenge!
Good luck!
    
Upcoming titles by Natalie: Bedded by Arrangment published as a Sexy Sensation in Jan 08 in OZ/NZ and as Presents in June 08. Mistress Under Contract pubished in the UK in Feb 08 as M&B Modern Heat and Sexy Sensation April 08 OZ/NZ